Faucette Drive Road Closure Due To Water Main Break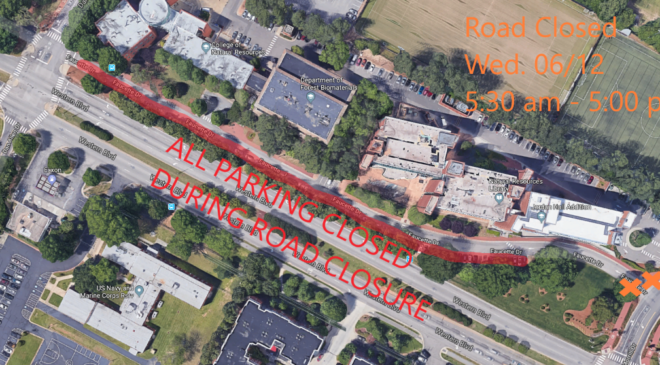 Due to a water main break on Faucette Drive, a complete road and parking closure will begin Wednesday, June 12 at 5:30 a.m. Work is scheduled to be completed by 5 p.m.
Preliminary work will begin at 1 p.m. today, June 11, however, thru traffic will be allowed. Please prepare for possible delays.
Wolfline Rt. 7 will be on detour beginning today at 1 p.m. and no stops along Faucette will be serviced until work is complete. Check Transloc for real-time bus information.
*This work is subject to change due to weather and other unforeseen circumstances*