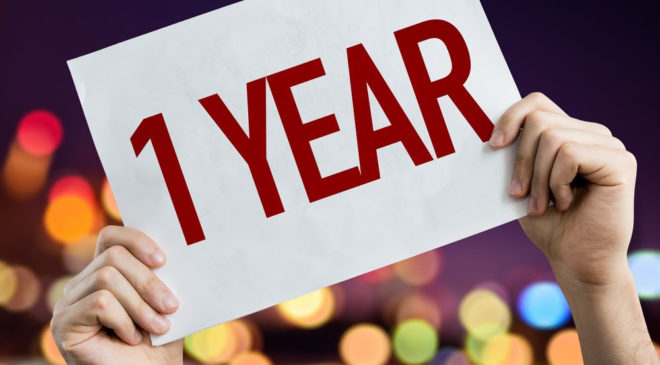 Defining Your Resources
Our first step in planning was communication. How do you reach your leadership, managers and teams in the event of an emergency?  We asked everyone to compile the key information on your staff, including roles and emergency contact information. Even in an emergency, everyone has a role to play, whether it's to continue operations or key services on campus or from a remote location.  After the emergency is resolved, you likely rely on equipment, vendors, and other resources that your team members know about and can coordinate with or for you.
In this next month of planning – let's tackle these needs!
Think about all the non-technology items you have that are needed for your job. We have become so technologically driven that it can be easy to forget the non-IT resources we depend on, like other equipment, vehicles, and even paper forms. How will you print these after an event? Do you have a stash for those unplanned emergency times?  If not, do you have the contact information for a vendor to assist on short notice?
If vendors are NC State based, they may face the same disruptions.  Do you have an alternate vendor to use? Do you have that vetted and their phone number handy?  Think about vetting vendors and how to have options for service, payment and getting the goods you need.
In your Pack Plan, list the items you may need.  Then, connect each one to a vendor that you can use for services – one for normal operations and short term disruption and one for ad-hoc, emergency situations if your first plan doesn't work.  Brainstorm – not all decisions and contracts have to be finished now, but better to list them for action and work on it slowly.
Month 2: Equipment now and then
(Total estimated time: 2 hours)
First– IT Physical Resources
Tracking the physical IT assets you use will help you build your plan in a few ways.
Identifying what you have and use will help you to identify what you absolutely HAVE in stock to do your work.
Answer the following and think about the options:
Who has a laptop, hotspot and/or tablet?
Who needs a desktop computer to work? Printers?
Who needs the shared network to access files?
Who uses Google Drive for documents?
Do you have any proprietary IT systems?
There may be resources you rely on day to day that can be taken offline and managed using workarounds indefinitely, versus equipment that is essential to your work.
Do you keep any of your own servers? Contact OIT Organizational Resilience Program for guidance on backup options.
Think about each team member's workstations. We're not listing every computer you use, but instead how you support your workstations through backup processes. This will affect the data you have available when returning to operations.

Detail your automatic backups and workstation support in this section.
Second – Detail Equipment and Supplies
We will capture both what you already have and use, and what you MUST HAVE to do your work. When capturing the essential equipment, the focus should be on equipment that would be hard or cost prohibitive to replace quickly. For example, a computer is likely something your staff each have at home and can use if they cannot use their desk computer.
Some considerations in the event of an emergency:

Where is this equipment stored?
What is your process for IT inventory and replacements or extras? Do you allow yourself to run out/let something break down before you replace it? What do you do with old equipment? Do you keep it as a back-up or surplus it?
Are you able to acquire this equipment in an emergency? Sometimes equipment takes months to order and ship; is there a way to speed this? Who is the vendor? Under what budget? Under who's authority?
Next – Vendor Information 
Focus on vendors who serve your unit specifically, not who support you through your overarching organization.
Do you have back up or secondary vendors for your most important equipment and supplies?

If yes, add these vendors to "stakeholders"
If no, should you? Some equipment may be easy to obtain from a store or another department without issue, while other equipment may be impossible to obtain any other way
With two months of planning down, you have now captured the essentials of your organization purpose, and the people and equipment that make your work possible. Great to do this now before hurricane season flares up and we have to test communications and services!
This post is part of a 2018 series breaking the process of emergency preparedness and mission continuity planning for NC State departments into monthly tasks to help build a plan in a year.
How EMMC can help!

EMMC's job is to support planning for NC State and you!  We can support your teams with facilitated discussions, presentations, templates, resources and reviews….we just can't write your plan for you!
Pick a planner and we will be glad to help you get started and continue planning. Remember that we are always happy to help with the entire plan process if your preference is to set up time to tackle the whole plan as these are required for campus and should be continually reviewed!
Call us – 919-515-9657 or email any of our team for assistance!
This post is part of a series breaking down the process of emergency preparedness and mission continuity planning for NC State departments into monthly tasks to help build a plan in a year.