Let's talk tech or IT or Information Technology or all those devices we have come to assume will always be there, be ready and be accessible. This month we will capture the details about your technology dependencies–both those with central Office of Information Technology (OIT) and those managed entirely within your team!
Step One: IT Applications Support Your Work
NC State has a litany of central applications that are used to complete daily work. For the purposes of this work, you can include all applications you use – including these enterprise options or focus only on those applications that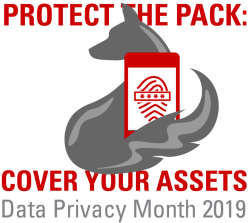 support your identified critical functions. In Chapter 5 of your unit's Pack Plan, think about the critical IT infrastructure you rely on for services and basic operations of the department. What are these enterprise solutions you rely on?
Then, think about those specific software packages that your departments purchase or license as applications, programs and software themselves and not through the central OIT options. Some of these are just as essential, if not sometimes more crucial, to operations as enterprise applications on campus. What are these items?
Capture these key applications and gather as much information as possible in this chapter. You do not have to answer every question, but the more you include, the better it will be for the person who picks up and tries to implement your plan. If the product requires log in, tell users where to find that information. If it requires a license key, include that here.
Step Two: Detail Your Servers
For some departments this section might be blank; for others it may be a lengthy list of research back up and database support. The purpose of listing your servers is to get a sense of priority for restoration and to assign a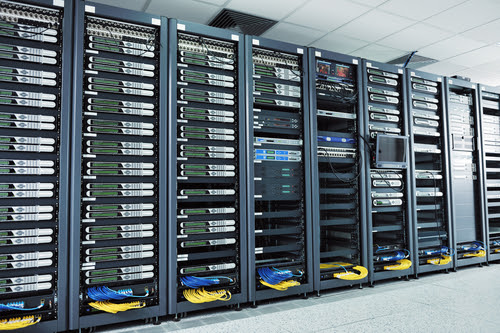 responsible party to bring the server back online. Some servers are centralized for support, others have dedicated IT personnel in the department. Do you know who these individuals are and how to reach them if needed? Include the contact information–names and details–for anyone who supports you in maintaining and restoring data.
Step Three: How Do You Preserve Your Data?
How you save your data and which data is the most important to you is essential to restoring operations. By backing up data, knowing where data is saved, and knowing which data is of greatest interest to you, you can prioritize
recovery and quickly get to work on restoration.  Add backup information and the most useful information you can
for others to reference if needed. Details like specific folders or data pieces that are of most importance to restoration of operations should be included. It can be much faster to restore specific pieces of data instead of all data.  IT Ready now?
EXCITING NEWS!
OIT Launches Annual Mandatory Data Security Training
(Starts February 4th)
Cybersecurity is a leading priority for NC State University and all employees have a responsibility to support efforts to improve our privacy and security. To better protect the university and its data, NC State will launch its first mandatory Data Security Training on Monday, Feb. 4, 2019. This training is required annually for all university employees, including student employees.
Developed by the Office of Information Technology and campus affiliates, the online Data Security Training module focuses on cybersecurity awareness topics critical to the university, including phishing, Two-factor Authentication (2FA) and mobile device security. This module is one of many IT resources that can help us reduce human error — the leading cause of compromised systems.
What you should know
As an employee, you:
Will be pre-registered the week of Feb. 4 for Data Security Training in REPORTER, NC State's solution for tracking non-credit activities. No action is required from you to register.
Will receive an email from REPORTER with instructions on how to access the training module in Moodle. You will need to log in with your Unity ID and password to access the module. You will not be able to access the course until you receive the registration email from REPORTER.

Note: If you previously completed the pilot module, you will not be required to retake the training at this time.

Will have 60 days to complete the 20-minute training module or read the alternate transcript.
Must pass the module's assessment to demonstrate cybersecurity awareness and receive your Certificate of Completion.
Will receive email reminders until you have completed the training module.
Supervisors
Campus supervisors must verify that their employees have completed the training module. See A Manager's Guide to Checking Activity for detailed instructions on viewing training records. Help If you have questions about the new mandatory Data Security Training, please contact the NC State Help Desk at help@ncsu.edu or 919.515.4357 (HELP).
This post is part of a 2018 – 2019 series breaking down the process of emergency preparedness and mission continuity planning for NC State departments into monthly tasks to help build a plan in a year.