Strengthening Pack Preparedness, One Partnership at a Time
Emergency Management and Mission Continuity welcomes you to the 2019 – 2020 Year of Partnerships!
Our Partnership
Emergency Management and Mission Continuity

+

DASA Student Involvement

+

University Activities Board
Event Preparedness – Where do I begin?
Event Preparedness 101: If you are planning small or large events at NC State, there are always safety considerations to think about and include ahead of time. The tips below will guide you in the right direction to ensure your event is safe, successful and always PACK Ready! 
Planning is the first step. Consider the following questions:
Who is my target audience? Adults, students, minors, etc?

How will we ensure Americans with Disabilities (ADA) compliance is inclusive?

How many people are anticipated to attend the event?

Where will the event be held?

Will there be any special or high profile guests?

Is this a controversial or "hot button topic" event?

What is the evacuation plan if the fire alarm goes off?

Where are the shelter in place locations in the venue?

Do we need university Police present during the event?

What other campus resources do we need? Food, parking, technology, EMS, etc.?
What's the Tea? 
(In the event of an emergency….)
Share these key steps with the audience:
Inform the audience about basic evacuation procedures
Point out  the building exits

Identify the exterior building assembly points

Identify where the fire extinguishers in the building
Ensure that individuals with mobility issues have the information they need
Remind the audience to keep personal belongings on their person at all times

(keys, wallet, purse, coat and cell phone)
Getting Involved 
What we bring to the table:
Emergency Management and Mission Continuity (EMMC) are a team of experts always available to sit down and chat with event planners to provide resources for assessing potential risks, hazard mitigation planning and contingency planning -"whats' your plan B?" in the event circumstances change and your event morphs into an emergency. EMMC meets monthly with campus partners to discuss upcoming scheduled special events across campus to ensure hazard and mitigation planning considerations are discussed and to lessen impacts to high interest and crowded events that may run in parallel to each other. This standing meeting is also intended to verify event logistics information and secure appropriate allocation of critical campus resource support for respective event needs.
Student Involvement (SI) provides guidance to students in search of involvement opportunities and supports all student organizations (700 +) while fostering an inclusive campus environment. SI brings together student organizations across the university and assists them in planning events, such as 5k Runs, concerts, and more. 
University Activities Board (UAB) is a student run organization that plans both original and traditional events that attract all students and generates large attendances. UAB has first-hand experience with crowd management and managing event risks.
Our Big Event (Wednesday, October 30th)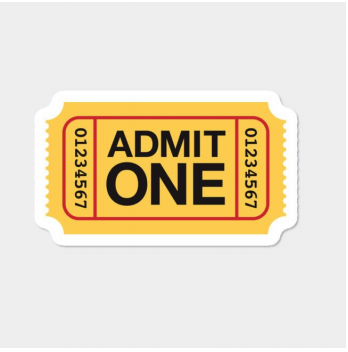 The big event this month is the PACK Ready Panel discussion on Wednesday, October 30, 2019 from 5pm – 6pm in Talley Student Union – Room 3210. Our topic is focused on student event preparedness. We are bringing together stakeholders to offer guidance and share knowledge for emergency preparedness, planning and preparing for a successful event on campus. Our target audience is students, but all are welcome!
The TakeAways!
Event Preparedness
Where do I start? – Check out the infographic

below for quick actionable steps to planning your event.

What are the risks? – We have recorded and posted a podcast

of panelist interviews that provide students with tips and things to consider before and while planning your next student event. 

How do I reserve space? – After you have gone through the pre-planning process it is important to reserve the space. Follow Rave! Events guidelines

if you are considering holding your event in the spaces managed by Rave!Events and

Registration and Records

for other Main Campus academic buildings.

Who else should I discuss my event with? – Safety is the most important logistics aspect when planning an event. Utilize Student Involvement who can point you to the right resources based on the type of event you are planning.
What is our preparedness plan for staff and volunteers? –

The final step is to walkthrough the agenda/plan for your event before it happens so that you can prepare yourself, the staff and your volunteers for how the event will run. Also, review all emergency response actions for evacuation and shelter in place during an emergency for the venue.
Personal Preparedness 
Make a Plan

–  On campus, NC State relies on a variety of plans to support emergency preparedness and operations. EMMC uses an 'all hazards' approach to emergency planning which allows for the management of a variety of situations regardless of the cause. With the help of EMMC, departments develop specific plans for their operations and personnel, and review these plans annually.

Pack a Bag-

Unplanned events are exactly that – unplanned and often unexpected! We recommend being ready to move quick with an emergency kit (bag) and have the following supplies readily available in residence halls, apartments, homes and offices for the first 24 hours of an event or until normal conditions return:

At least 1 gallon of drinking water

Blankets or sleeping bag

Non-perishable food and can opener

Flashlight with batteries

First aid kit

Prescription medications and eyeglasses

Food for pets

 

Take Action

– Be ready to move at a moment's notice. Sometimes there is no lead time. Once you have followed the previous two steps, you are ready to take action and move if needed. Some types of events that you should be prepared for are:

Fire:  Immediately leave the building and do not use elevators.  Assemble a safe place for yourself and others to stay while awaiting help

Severe Weather: Monitor weather status, If there is a tornado take cover to ensure your safety. If it is rain related make sure you are staying indoors and not participating in outdoor activities.

Medical Emergencies: Call Campus Police immediately, stay on the phone and provide regular updates while awaiting help. For Minor injuries report them to your supervisor or students can report to Student Health
How EMMC can help!
EMMC's job is to support emergency planning, training and awareness for NC State and you!  We look forward to partnering with your teams through facilitated discussions, presentations and information and resource sharing.
 Call us – 919-515-9657 or email any of our team for assistance!
Check out this infographic for more information!